Compressed Air Dryers
Compressed air drying is an essential and is an important part of air treatment process. Compressed air contains water, dirt, wear particles, bacteria and even degraded lubricating oil. All these impurities mix together to form an abrasive sludge. This sludge is often acidic and accelerates wear and tear of tools, pneumatic machinery, block valves and orifices. This results in costly air leaks and high maintenance. It also corrodes pipes and can bring production process to a standstill. Only compressed air that is totally clean and dry will ensure reliable working of compressed air systems and maximum savings.
Nano Refrigerated Air Dryers
The unique dry thermal mass in the nano NXC cycling refrigerated air dryer saves energy and money by utilizing dual transfer technology (DTT).
Nano Desiccant Air Dryers
Clean and dry compressed air is easily achieved with the nano ultra-high purity desiccant air dryers.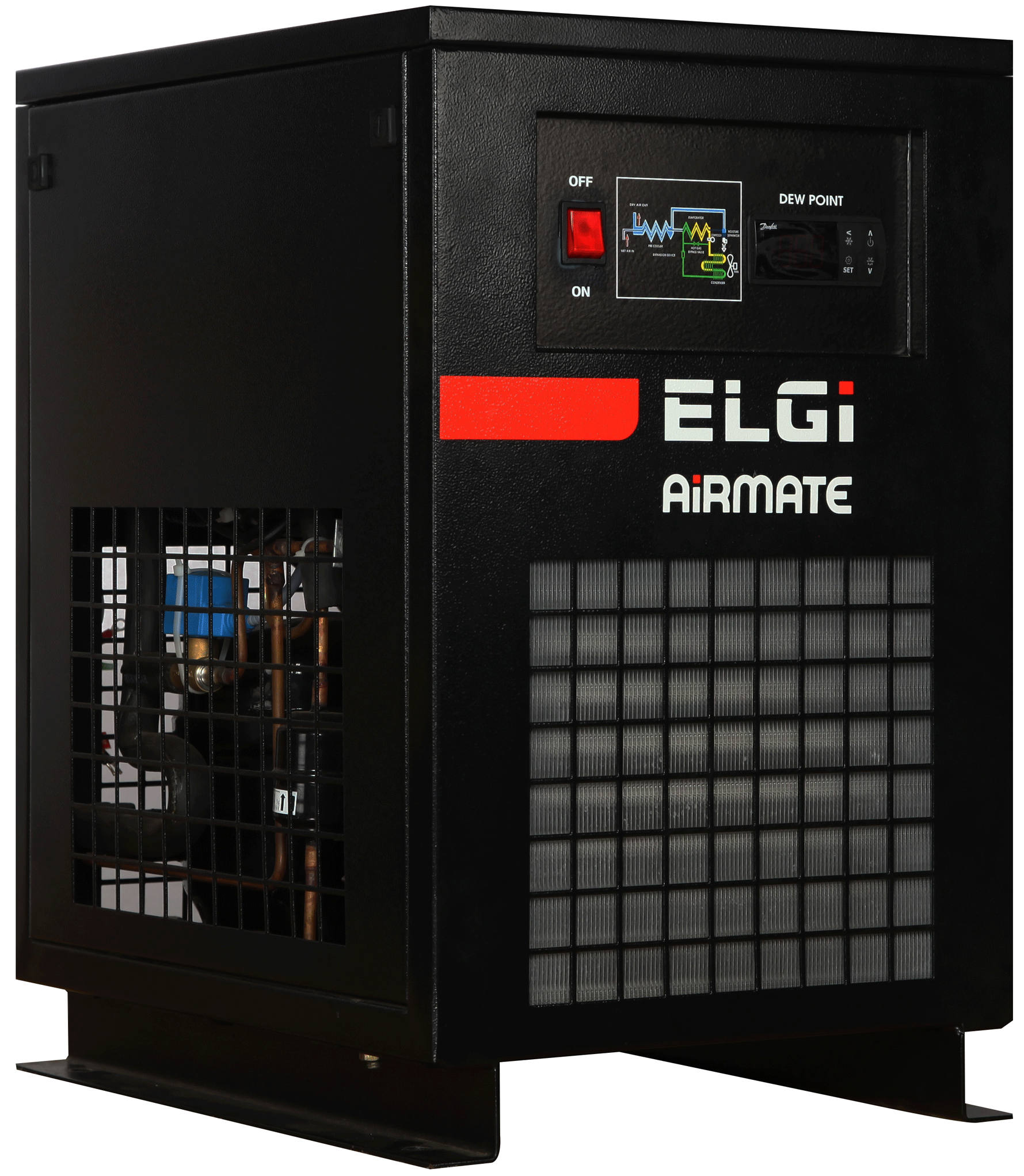 ELGi Airmate Refrigerant Air Dryer
Elgi offers a reliable solution through Elgi Airmate Refrigerant Air Dryers. The dryers ensure longer life of compressed air systems through efficient removal of the condensate and contaminants.